Horses for Sale
At any time, we have a wide range of show jumpers and event horses for you to consider both from us and from breeders in France. The horses we offer are selected for quality, whether they are grand prix prospects or broodmares. The same is true of our selection of bloodlines. Each year, equestrian sport becomes increasingly international and so do the bloodlines which produce quality stock.
Please choose a horse below for more information:

---
Our breeding program focuses on elite Holsteiner bloodlines crossed with Irish thoroughbred jumping lines. We select for training, however, any correct young horse with ability, looks and personality. Some of our horses have traditional Irish bloodlines while others are Irish born "Continentals". Some are a mix of the two. As far as the horses are concerned, we are an equal opportunity employer.
---
| | |
| --- | --- |
| Miranda | | 16.2 h.h. chestnut mare |
Please click on the images below to view them full size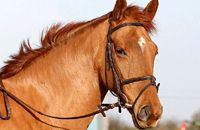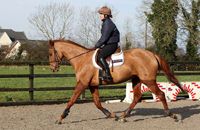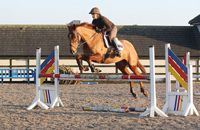 Karinga Bay (Tb) x Whimsey (Tb) by Naiyli
Chestnut Irish Thoroughbred mare, b. 2007. 16.2 h.h.

The Ferrari of Sport Horses, the Irish Thoroughbred needs no introduction. Bred in County Wexford, Ireland, Miranda is a granddaughter of Ascot Gold Cup winner Ardross. Bred for jump and speed, Miranda is a descendant of great jumping progenitors Precipitation, Djebel, Hyperion and Owen Tudor. She has class to burn. A super mover with an athletic jump, Miranda is a talented young horse capable of excelling in any discipline.
---
| | |
| --- | --- |
| Gillian Van Overis (Zeke) | | 16.1 h.h. bay gelding |
Please click on the images below to view them full size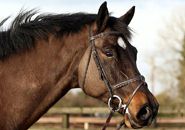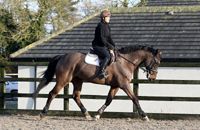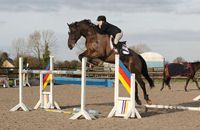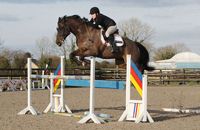 Calvaro (Holst) x Vodka de Villier (SF) by Narcos II
Bay BWP gelding b. 2006. 16.1 h.h

Extremely well bred, Zeke jumps--which you would expect a horse of his bloodlines to do phenomenally well. By 1997 Dutch Champion and Team Silver Medallist in 1997 European Championships, Zeke's sire, Calvaro, is currently the top ranked producer of international show jumpers in France. Zeke's damsire, the legendary Narcos II was on the winning Nations Cup Team for France at Madrid, Luxembourg, Lucerne, Hickstead, St. Gallen, Aachen, Calgary and La Baule. He has produced more than four hundred winners in CSO, CSI and CSIO competitions (including Viking du Tillard ISO 184, Olympic competitor, Valiska For Ever, and Twist du Valon ISO 179).

Easy to ride and genuine, Zeke is jumping m125 courses. He has the scope and talent to move on to big things.
---
| | |
| --- | --- |
| Sonada | | 16.1 h.h. bay mare |
Please click on the images below to view them full size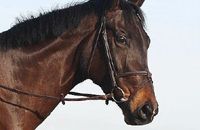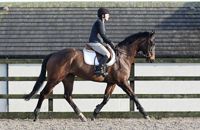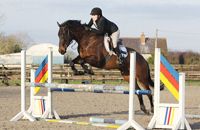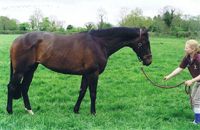 By Hernando (French Thoroughbred) x Sirena (German Thoroughbred)

Born in England, raised in Ireland with a French father and a German mother, Sonada is the epitomy of an international horse! Although bred for speed and staying power from top thoroughbred lines, Sonada has the topline of a warm blood, correct movement and a effortless jump. She has good natural balance and a lovely trainable attitude.

Her pedigree is rich in names that have produced great thoroughbred jumping lines. Some of the most famous of these are Preciptation, Beau Pere, Ksar, Djebel, Phalaros and Marco. Sonada's genetic heritage shows. As they would say in Ireland "she didn't just pick it up off the ground!". She is an exciting prospect for any discipline and a real "tryer".
---
| | |
| --- | --- |
| Bona Fide (Annabelle) | | 16.2 h.h. bay mare |
Please click on the images below to view them full size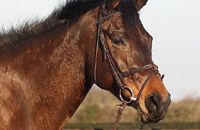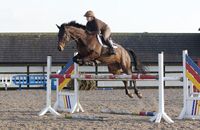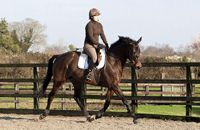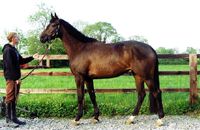 By Perpendicular (Tb) x Legal Talk VII (Irish Sport Horse)

Fifth in her first event, easily a three-star prospect. She gallops and jumps, has a good brain and is an excellent mover.
Both Annabelle's dam and grand dam competed successfully in eventing, with the grand-dam narrowly missing out a first place at Punchestown three-star (due to rider error!). Annabelle's sire, Perpendicular, is one of the few thoroughbreds in Ireland to be approved under the Elite Thoroughbred Stallion Scheme for use in Sport Horse breeding.
His back-breeding is full fo the names you like to see in a jumping pedigree: Tourbillon, Djebel, Teddy, Phalaros and Bay Ronald amongst others. Annabelle is a lovely mover and has an impressive jump. Flying changes come easily to her and she has good natural balance. She is a mare of great depth and substance with a bright future ahead!
---
| | |
| --- | --- |
| Apollo Roundthorn | | 18 h.h black gelding |
Please click on the images below to view them full size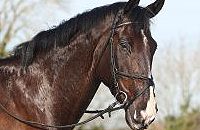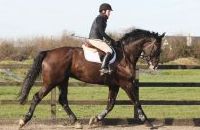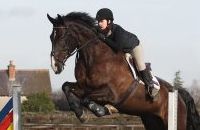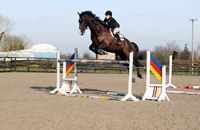 By Karandasj (KWPN Keur) x Roundthorn Silhouette (Irish Sport Horse)
At 18 hands, athletic with prodigious scope, Apollo is an impressive horse. He has been brought on slowly and correctly. A genuine grand prix prospect. A grandson of top ranked sire Darco, Karandasj jumped internationally with Willem Greve.

Apollo's dam line descends from Abernant, a great thoroughbred sire of jumpers including Aberali. Ridden by USET member Kathy Kusner, in 1967 Aberali won both the Ladies European Championship in Fontainbleau and the Puissance at Aachen.

Grand-dam, Shalom Heather clearly inherited the Abernant ability, herself jumping to grade A in Ireland. Apollo is an impressive horse. He is a lovely mover and powerful, stylish jumper. He has a wonderful temperament and a very trainable disposition.
---
| | |
| --- | --- |
| The Nice Lady | | 16.2 h.h. chestnut mare |
Please click on the images below to view them full size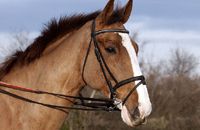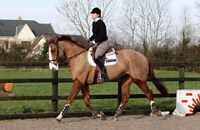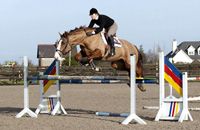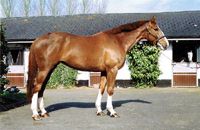 By Kahtan (Tb) x Digions Princess (Irish Sport Horse)

Half-sister to Spring-Along, British Open Champion, Team Gold at European Championships, Team Silver at WEG in Aachen and Team Bronze at Olympic Games in Hong Kong. "Katie" offers the best an Irish Sport Horse can: she has heart and courage, jump, movement, substance and brains.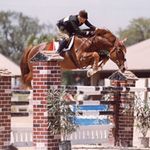 Her dam, Digions Princess, is a full sister to Pallas Digion, an Irish Sport Horse Stallion now standing in the U.S. (www.acornhillfarm.com). This dam line combines the legendary King of Diamonds bloodline (which produced Mill Pearl, Millstreet Ruby, Special Envoy and many others) with the thoroughbred Ceredigion--a leading sire of jumpers in Europe and the U.S.

Pallas Digion jumped successfully internationally and is now enjoying an equally successful career as a sire of sport horses. One of these in the news is Three Wishes, purchased by international event rider Ollie Townend. Three Wishes won his first three star event last year and came second at Blair Castle.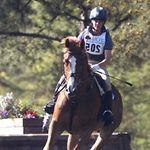 Katie's sire, Kahtan, descends from the great thoroughbred jumping sires, Tudor Minstrel, Hyperion, Djebel and Son-In-Law. Many of the U.S. Olympic Team horses in both eventing and show jumping have these names in their pedigrees.

Katie will excel in any discipline.
---
Choose a link below for more information: